Welcome Reception 2020-21
We are looking forward to meeting you all in September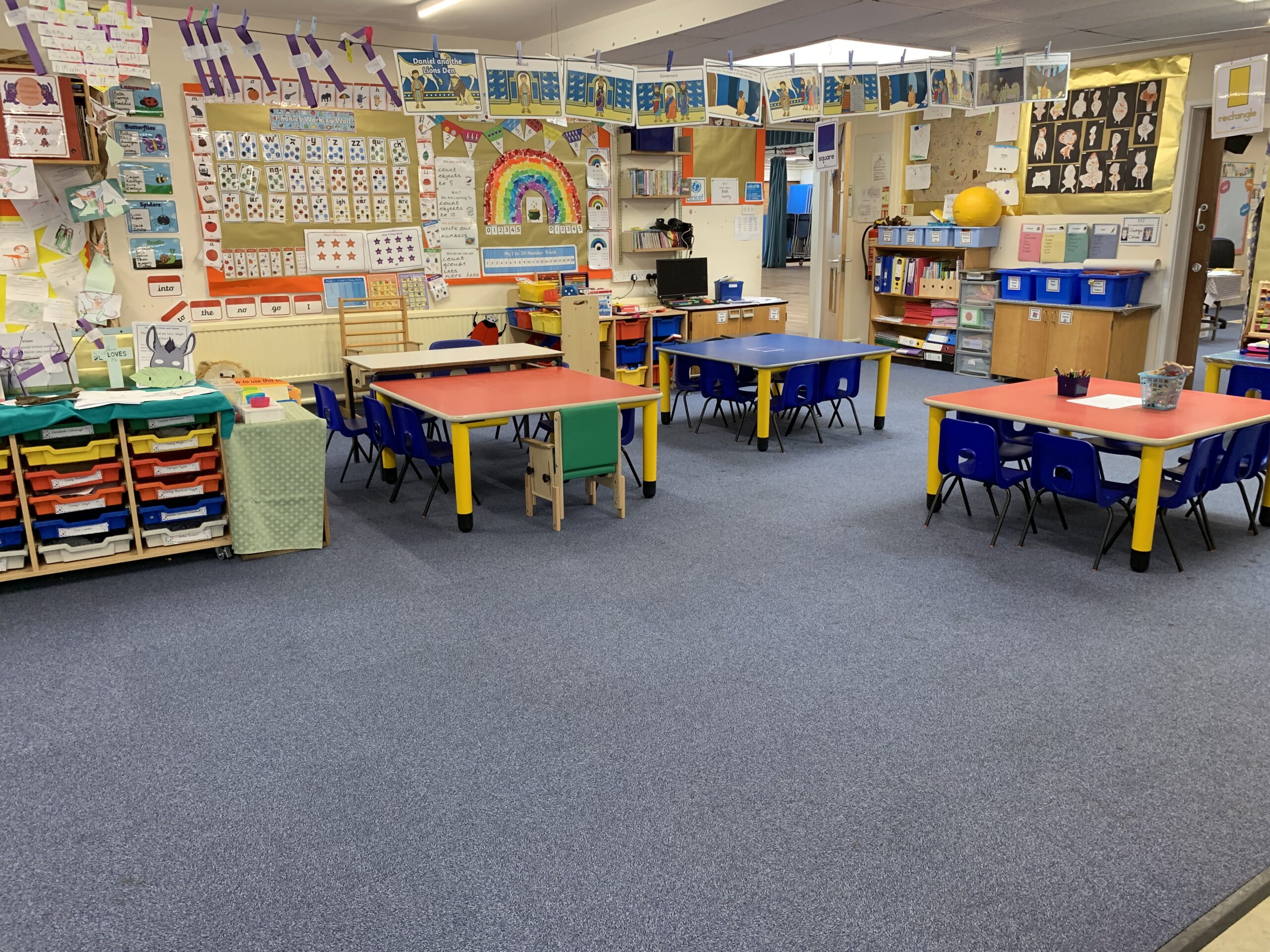 Our classrooms
Both of our EYFS classrooms have a calm atmosphere, tables for focused work, boards to display your child's fantastic learning and resources for them to choose freely. Our classrooms are accessible for all, the children inspire our role-play corners throughout the year and use resources they wish in their continuous provision.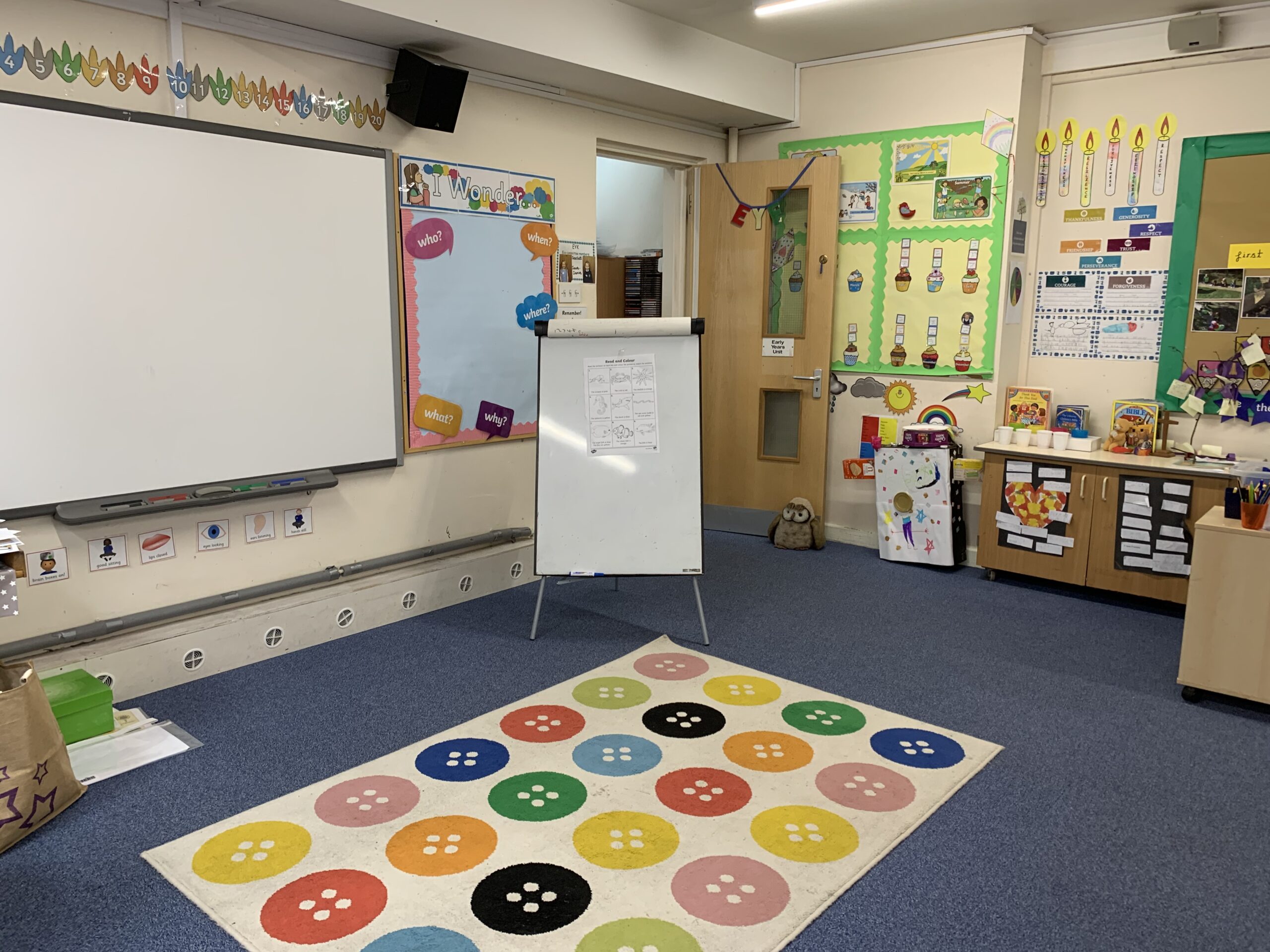 Focused Learning
When your child enters school they engage in free play activities set out by the teachers. The children engage in focused learning many times in the day, on the carpet with the teachers modelling all lessons on the Interactive Whiteboards or hand written. Our lessons ensure the children join in, are active learners and have support from each other with plenty of time to discuss their wonderful ideas.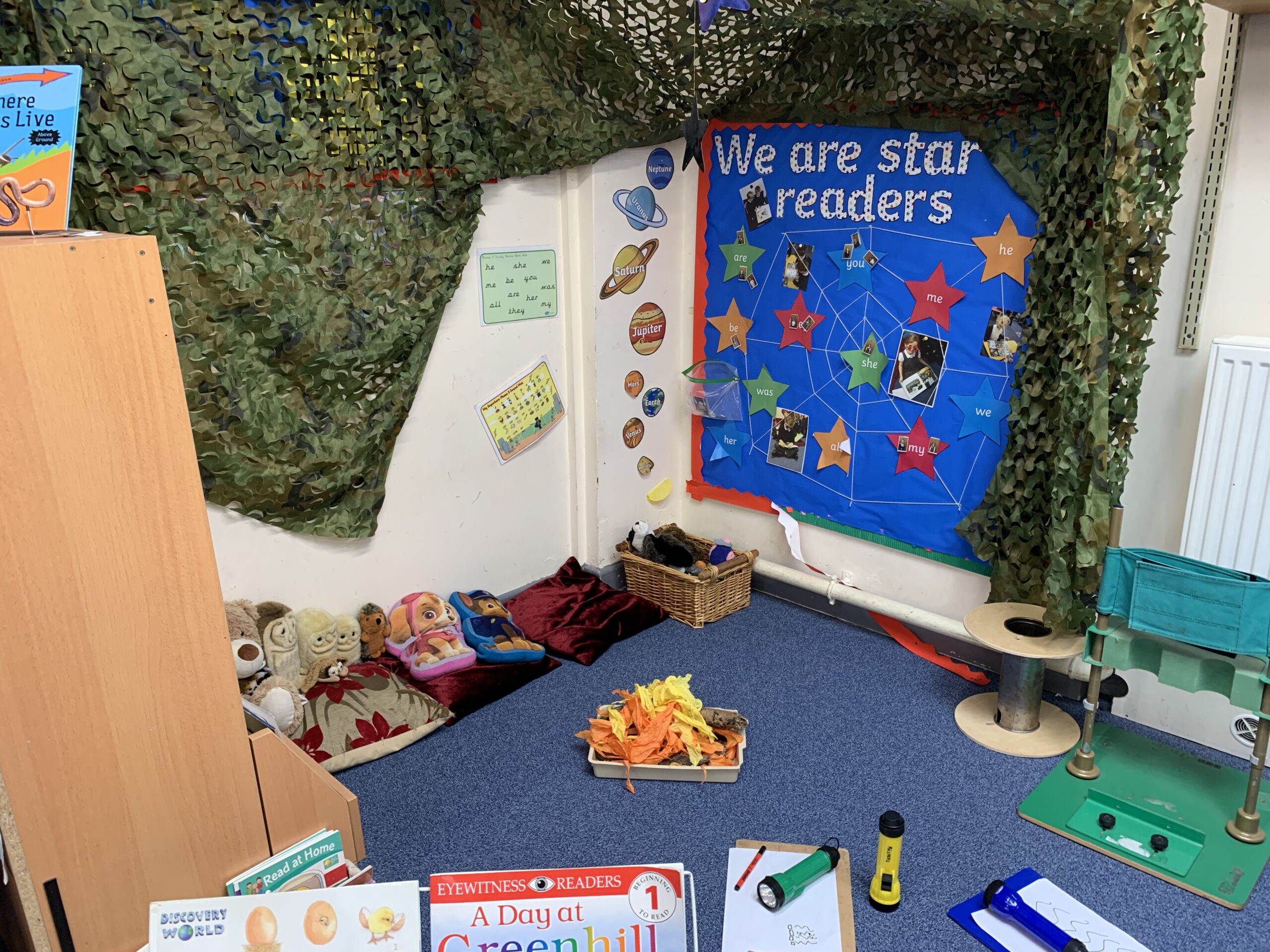 A love of Reading
The children help us to plan and design the reading corners throughout the year which change termly. They have learning elements to them such as phonics flash cards to refer to, a variety of books from foction to non-fiction and themed with the children's interests in minds. We harbour a love of reading at St Michael's and the children enjoy getting cosy with a book and acting them out.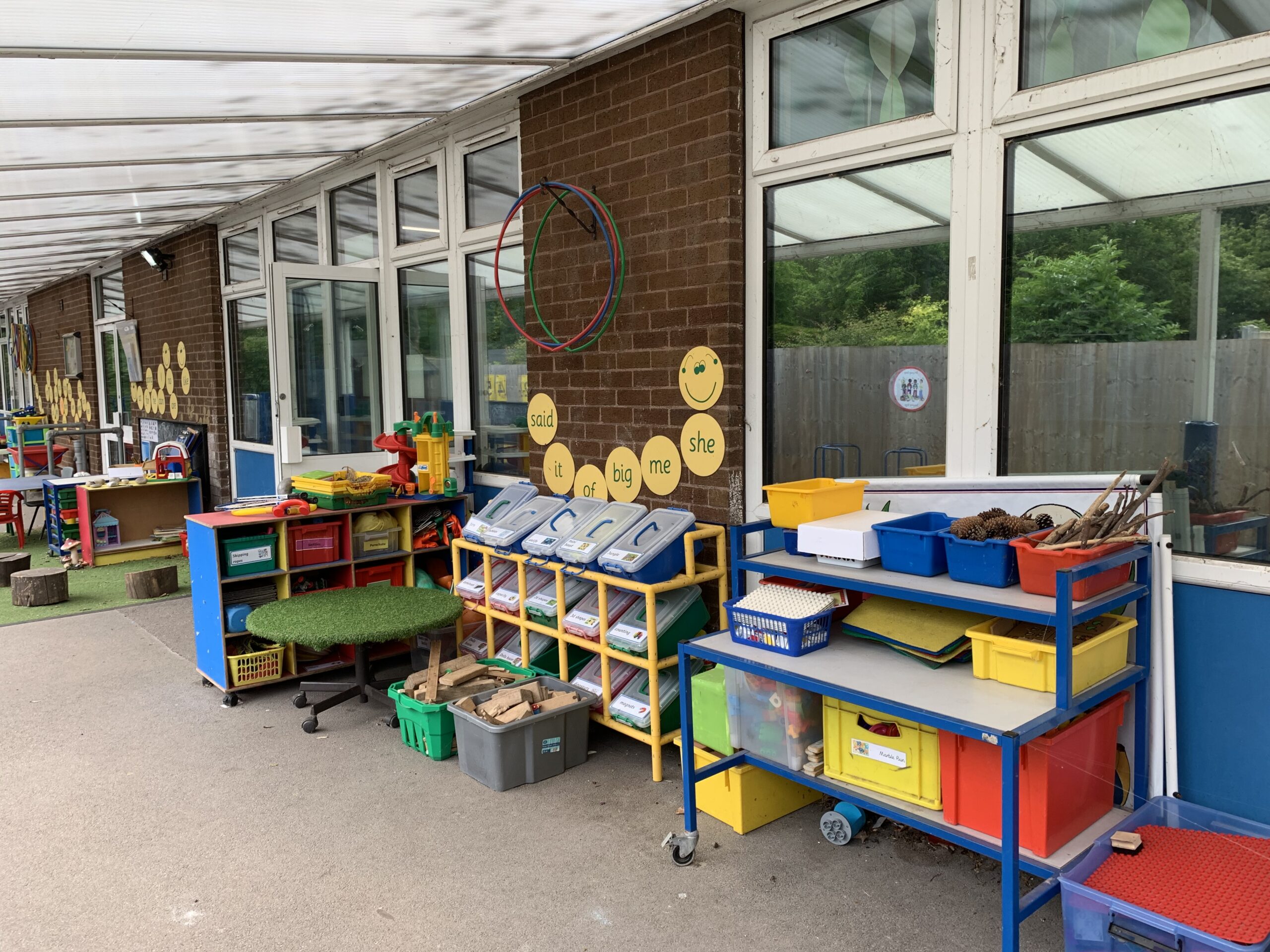 Outdoor Learning
We are firm believers that outdoor learning is key to a child's development and we have extensive grounds for this. Here is the reception playground, set up into areas for them to explore the curriculum through play. The children can build, read, write, paint and even get muddy in the mud kitchen. We like to use natural materials as much as possible in our learning collecting sticks and conkers for counting, making nature paint brushes and printing with leaves. The children can freely access the outdoors whenever they choose so have those wellington boots at the ready!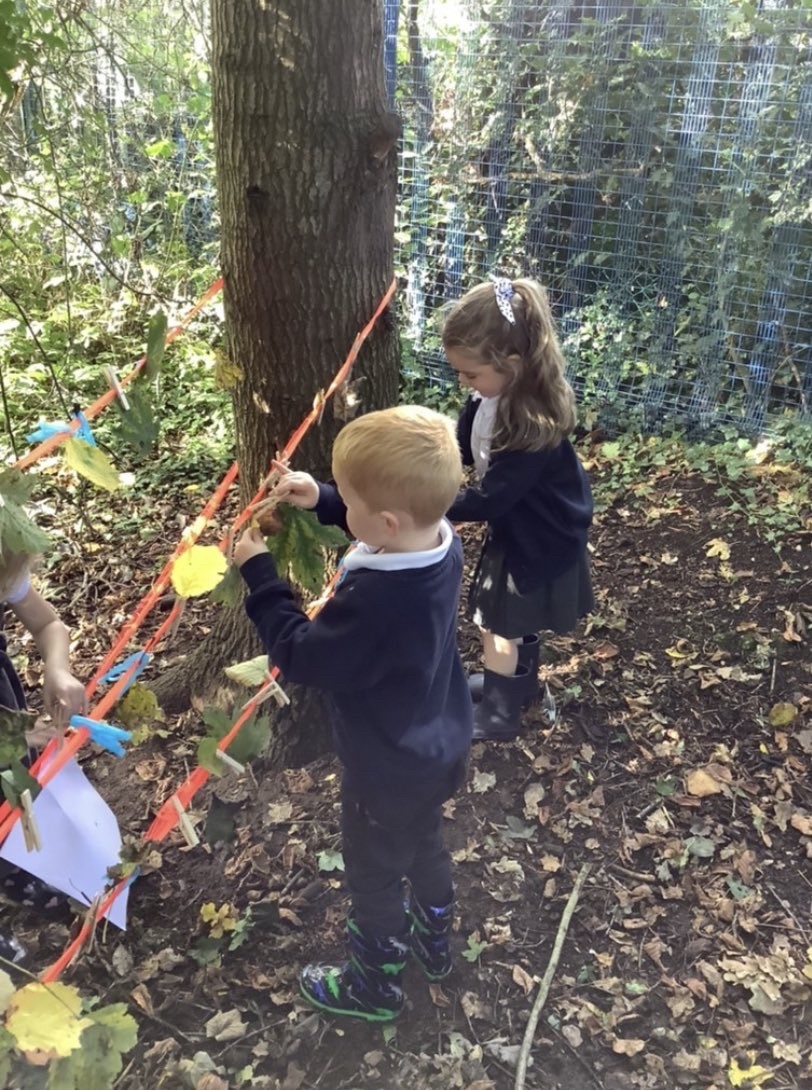 Forest School
In the Early Years we have forest school sessions weekly, taking the children to the woodand area and field to engage in many activities. To find out more see the Forest School page in School Life.
Welcome
On this page you will find information to support transition for your child starting our school in September. Ordinarily the induction presentation would be delivered during an evening meeting with parents and carers however due to the current Covid-19 circumstances we are unable to.
The induction information presentation has all the information you need from uniforms, to the school day, important information and much more. Please take your time going through it and if you have any queries please call the office and your messages will be passed to the Early Years team.
Also on this page you will find a checklist of activities to practice over the Summer holidays to ready your child for school and a St Michael's checklist of items to bring on your first day.
Important Information
First day of school: Thursday 2nd September
Drop off time 8.50 – 9.00am. 
Please wait with your child until the teachers open the doors on the reception playground.
Pick up time: 3.30. If you have other children in other year groups, please collect Reception children first and then other siblings.
Parking: Please do not park down Weavers Lane during drop off and pick up times for safety of the adults and children walking down.
Classes: There are 2 classes in Reception, EYF with the teacher Mrs Farrell and EYJ with the teacher Mrs James. Both classes have a teaching assistant. In your book bag packs you collected on your Play and Stay sessions you will have a letter telling you who your child's teacher will be.
STIKINS Name Labels
It's really important that you name all of your child's belongings as things can get mislaid in a busy school. By naming uniform and belongings we can sensure things get returned quickly when they are found. We recommend the use of STIKINS labels. These multipurpose stick on name labels are suitable for all kinds of school items, including school uniform, P.E. kit, and subject equipment. Click on the link below to order and enter the code on the leaflet that can be found in your welcome pack.

Welcome Story
Here is a story to share with your child about starting school.