Parents
We know that the life of a parent is a busy one. We hope that you will find all of the key information that you need right here.
Letters and Newsletters
These are emailled to parents from the school office, but downloadable copies are available online for your convenience.
School Money
We are a cashless school. If you have any questions regarding payments, please speak to our finance manager, Mrs Switzer.
Home Learning
We have lots of online resources that you can access at home to support your child with their learning. Contact the office if you require any logon details.
Online Safety
This is an important part of our curriculum, but there are also many excellent resources available that will help you keep your child safe online at home.
Laches Wood Residential
 Find information about our annual Year 4 trip to Laches Wood, including key letters and information.
Middle School Transition
Transition information and arrangements for the Year 4 children leaving St. Michael's.
School Meals
All of our school meals are prepared onsite by our friendly team of catering staff.
The menu changes week by week and is available for download below. Dinner money should be paid for using School Money, unless your child is entitled to free meals.
Remember, all pupils from Early Years to Year 2 are entitled to Universal Free School Meals.
Pupil Premium
Parents claiming some benefits can claim free school meals for any of their children who are registered at a Staffordshire school and who would normally be at school at lunch time.
Even if you don't want your children to have the meals, or they already get Universal Free School Meals (Early Years – Yr 2), claiming them helps our school. The more eligible parents who claim meals, the more funding our school receives. This funding is used to support your child, e.g. helping to pay for your child's school trip places.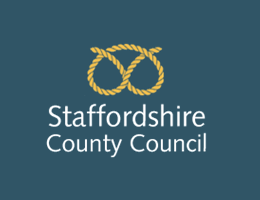 Parent Workshops
We hold parent workshops throughout the academic year that focus on key themes and teaching techniques that will enable you to support your child effectively at home. They also cover important information, such as assessments and safeguarding. If you were unable to attend any of our recent workshops, the presentations are available to download from this page.